THE MOONLIGHT 1 APARTMENT IN ANLAC GREEN SYMPHONY
Moonlight 1 Apartment Building: Green Symphony, Peacefully Life

OVERVIEW INFORMATION OF THE MOONLIGHT 1 ANLAC GREEN SYMPHONY PROJECT
Introduction Video of the Moonlight 1 Anlac Green Symphony Project: https://www.youtube.com/watch?v=E4OfuB2XBmk
Project name: MOONLIGHT 1 ANLAC GREEN SYMPHONY.
Developer: AnLac Investment Group Co., Ltd.
Project location: Van Canh, An Khanh, Hoai Duc, Hanoi.
Land area: 6,466m2. Building density: 41.73%.
Planning design unit: Site Architecture (France).
Landscape design unit: MLA (Malaysia).
Construction design unit: Kume (Japan), CPG (Singapore), KTS Ho Thieu Tri,…
Operations management unit: CBRE.
Scale: 2 towers of 21 floors + 2 basement levels.
Number of units: 494 units.
Unit area: 66.42 m2 – 94.88m2.
Interior handover package: Fully furnished interior with wall-mounted fixtures.
Ownership form: Long-term.
Handover time: 4th quarter of 2023.
LOCATION COORDINATES OF THE MOONLIGHT 1 ANLAC GREEN SYMPHONY PROJECT
Moonlight 1 An Lac Green Symphony has got a perfect location. That is called Central Bussiness District in Hanoi Capital.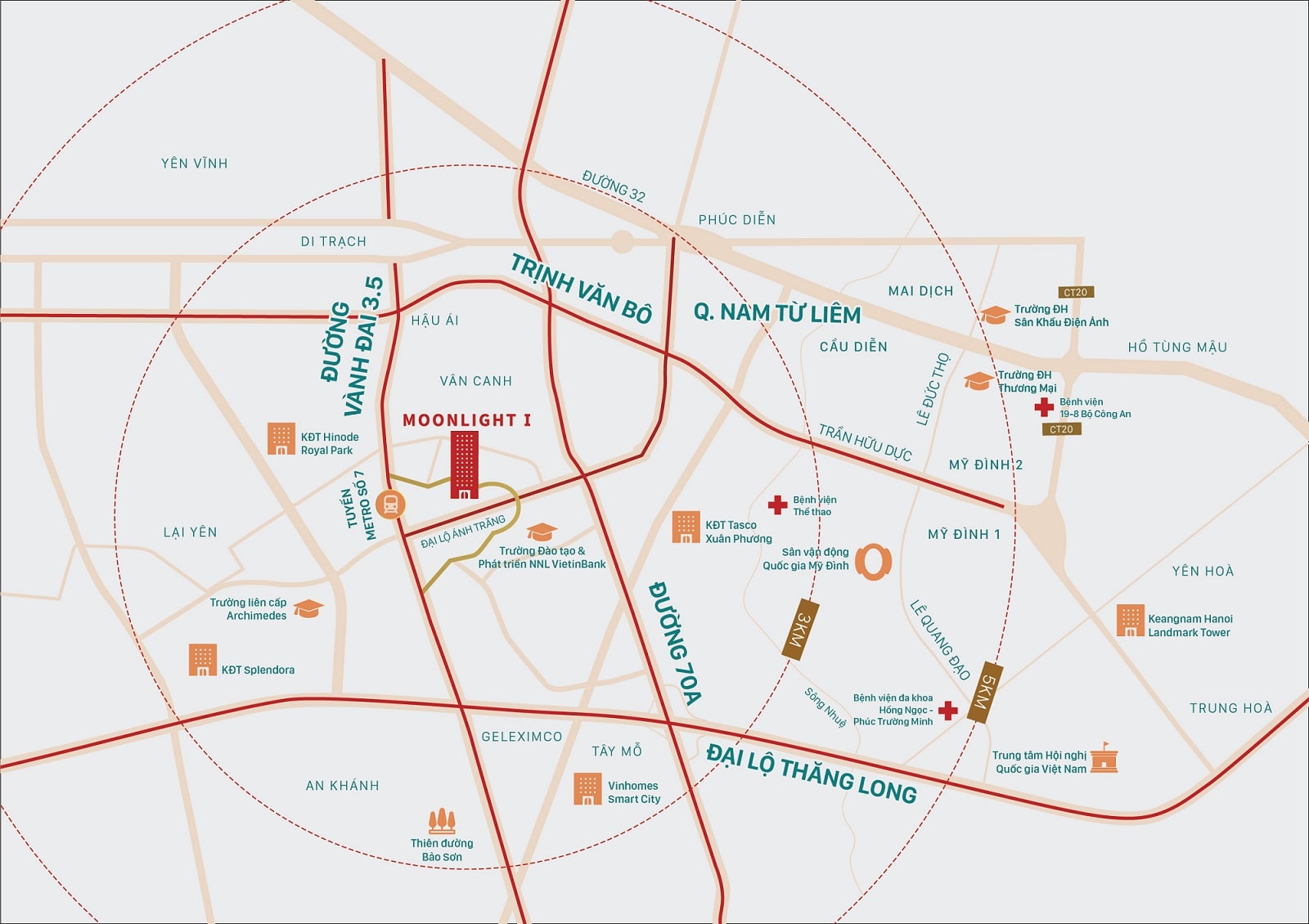 The An Lac Green Symphony Moonlight 1 project benefits from its location near the 3.5 beltway and the 70 road, making it easily accessible to the My Dinh urban area and surrounding areas. The An Lac Symphony apartment project is also easily accessible to Metro Line 7. All apartments here have a stunning 360-degree green view, with the pair of Music Lake Park, Hoa Ca Park, European Park, and the lively western city.
LUXURY 5-STAR AMENITIES AT MOONLIGHT 1 AN LAC GREEN SYMPHONY PROJECT
For city dwellers, a close-knit natural living space is always a top priority. Understanding this, the talented architects of the Anlac Green Symphony urban area have created a harmonious landscape painting of the internal area, combining green space and water, creating a stunning scenery.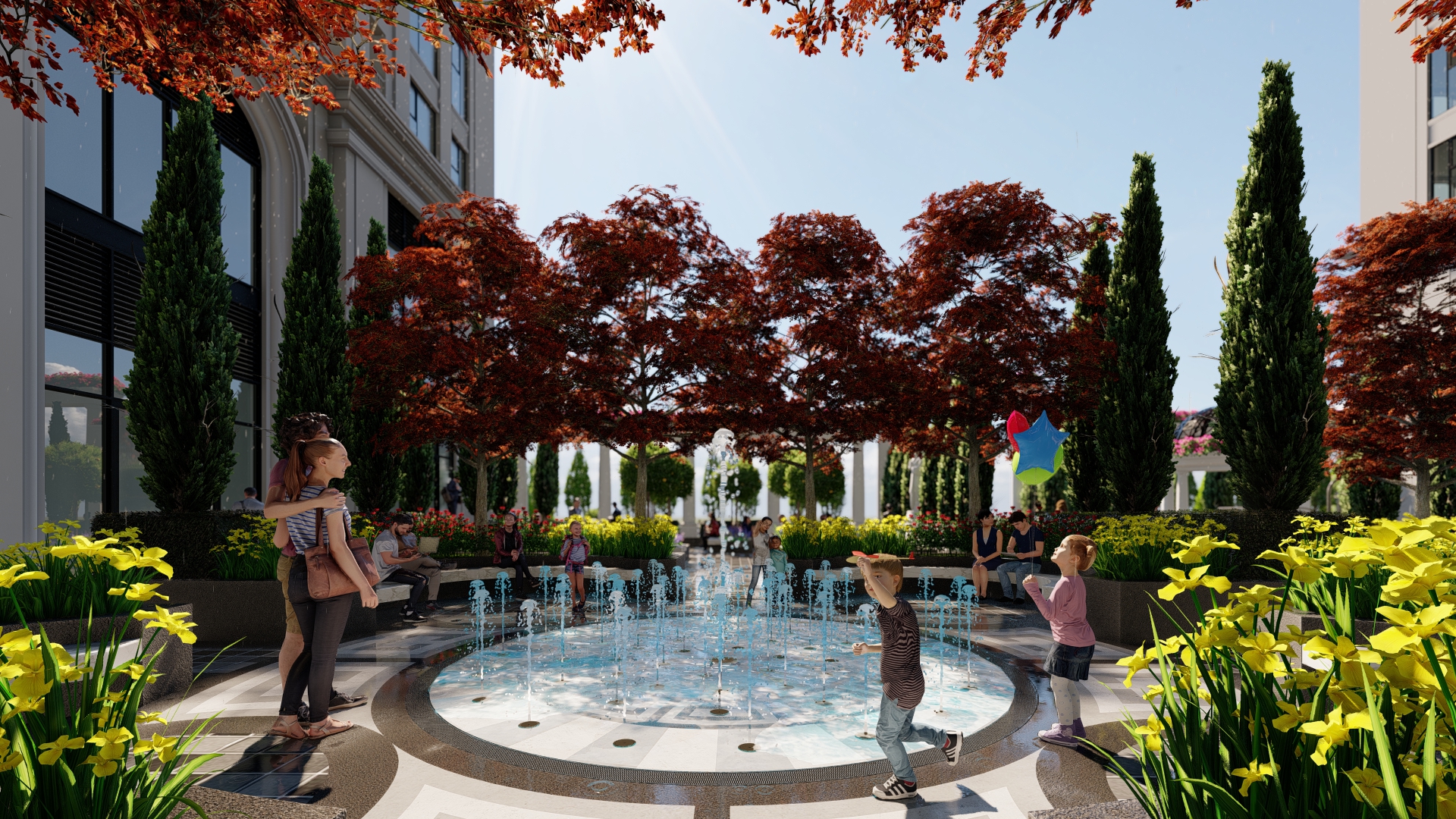 With a range of outstanding features, from luxurious interior design to breathtaking views, the high-end apartments at An Lạc Symphony will be a sought-after destination for many customers and offer a life of unrivaled luxury for those looking for a high-end condominium in the heart of My Dinh – the economic, educational, and entertainment center of West Hanoi Capital.
UTILITIES PROFILE OF THE MOONLIGHT 1 APARTMENT PROJECT
Moonlight 1 An Lac Green Symphony Integrated Amenities Package The facilities of the Moonlight 1 An Lac apartment building cater to the sophisticated needs of its residents.
The lush Moonlight Garden on the rooftop – the best place in the city to admire the moon.
A 5-star lobby.
A commercial plaza.
A 2-story commercial center.
A traditional and modern art garden.
A fountain.
A massage walkway.
A yoga garden.
A BBQ garden.
A scenic terrace.
Outdoor fitness.
An outdoor swimming pool.
La Ma monuments.
A sports and recreation area.
A children's play area.
A high-quality nursery school & language center.
A Gym & Yoga room.
A 4-season resort-style swimming pool.
A cultural exchange and community connection space.
2 smart basement parking levels.
10 modern elevators.
A standard of the fire protection system.
CONNECTING TRASPORTATION FROM THE MOONLIGHT 1 ANLAC GREEN SYMPHONY URBAN
The Anlac Green Symphony urban area boasts a unique location as it directly links three new urban development axes in Western Hanoi: My Dinh, Hoai Duc, and the new Administrative Center of the Capital. Meanwhile, the project also benefits greatly from being adjacent to major arterial roads such as Belt Road 3.5 and Road 70 that directly connect to My Dinh and many key areas within the city through Tranh Van Bo Inner-City Road.
5-10 minutes: travel to Aeon Mall Hà Đông, Big C Thăng Long, Vincom Megamall, The Garden, The Manor.
5-10 minutes: reach all the facilities of the surrounding residential areas such as Vinhomes Smart City, Vinhomes Gardenia.
2-15 minutes: travel to ST. Paul American International School, Vinschool International School, Hanoi Amsterdam High School, Hanoi University of Commerce, etc.
8 minutes: reach the National My Dinh Stadium.
5-10 minutes: travel to the National Convention Center, Ministry of Foreign Affairs.
10 minutes: reach Keangnam Landmark 72 building.
5 minutes: travel to Thien Duong Bao Son Wonderland Park.
40 minutes: travel to Noi Bai International Airport.
THE DETAILED DESIGN OF THE LAYOUT PLANS FOR THE MOONLIGHT 1 APARTMENT BUILDING
The apartments in the An Lac Green Symphony building have areas ranging from 66.42 to 94.88 square meters and are designed with 1 to 3 bedrooms. The design is optimized with all apartments here being designed with square shapes that are expanded with balconies and large windows to allow for good air circulation and natural light.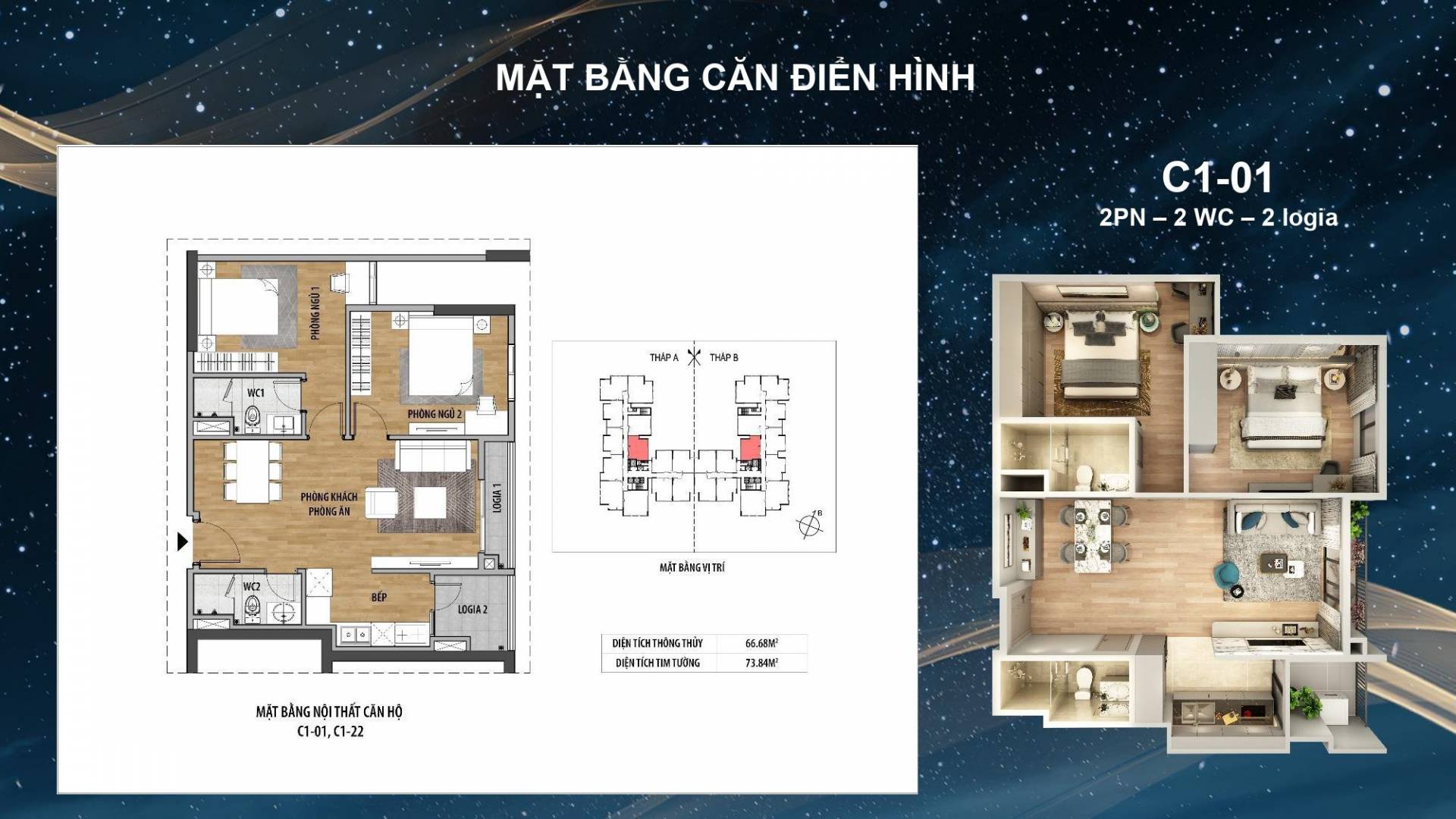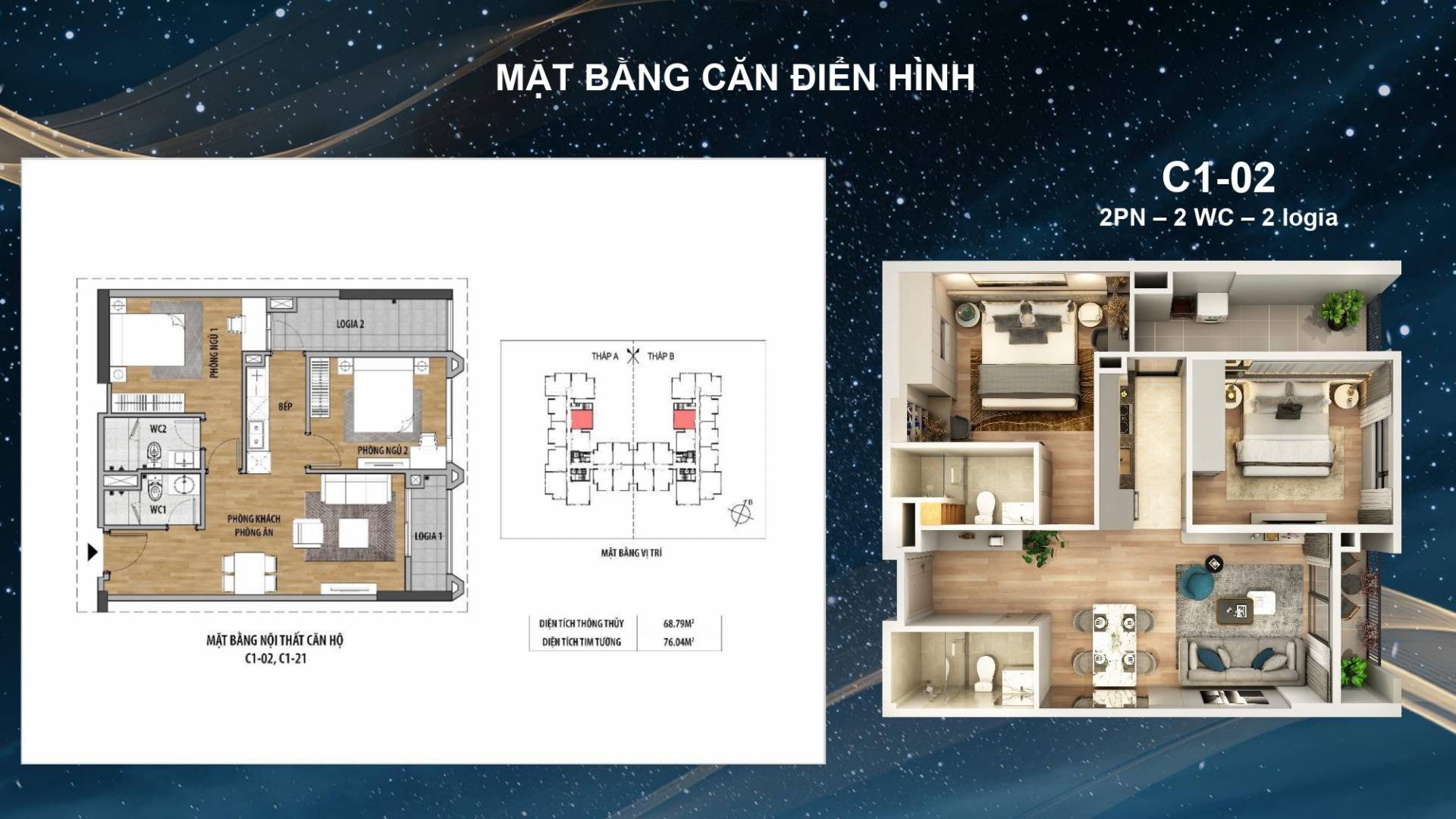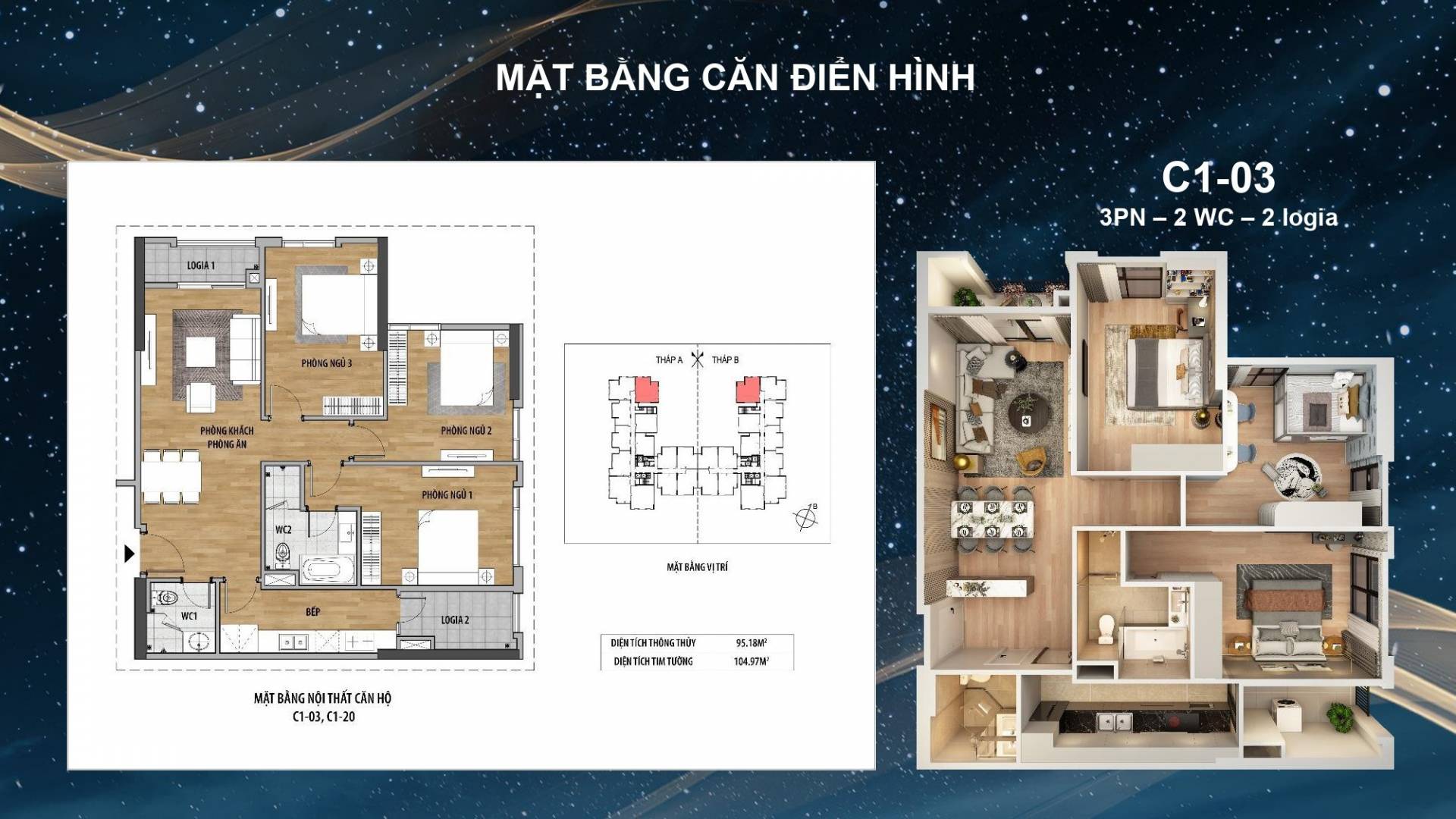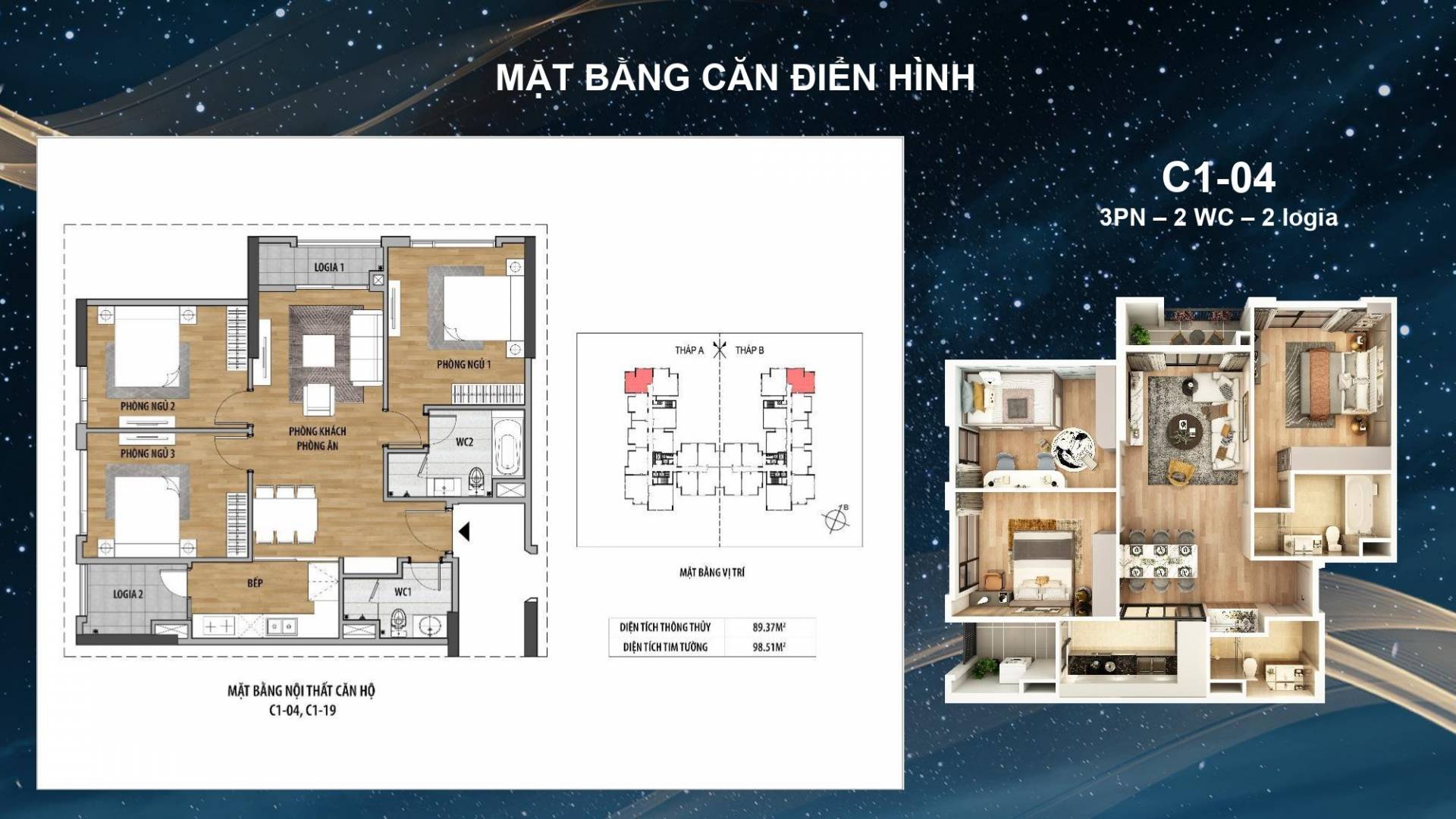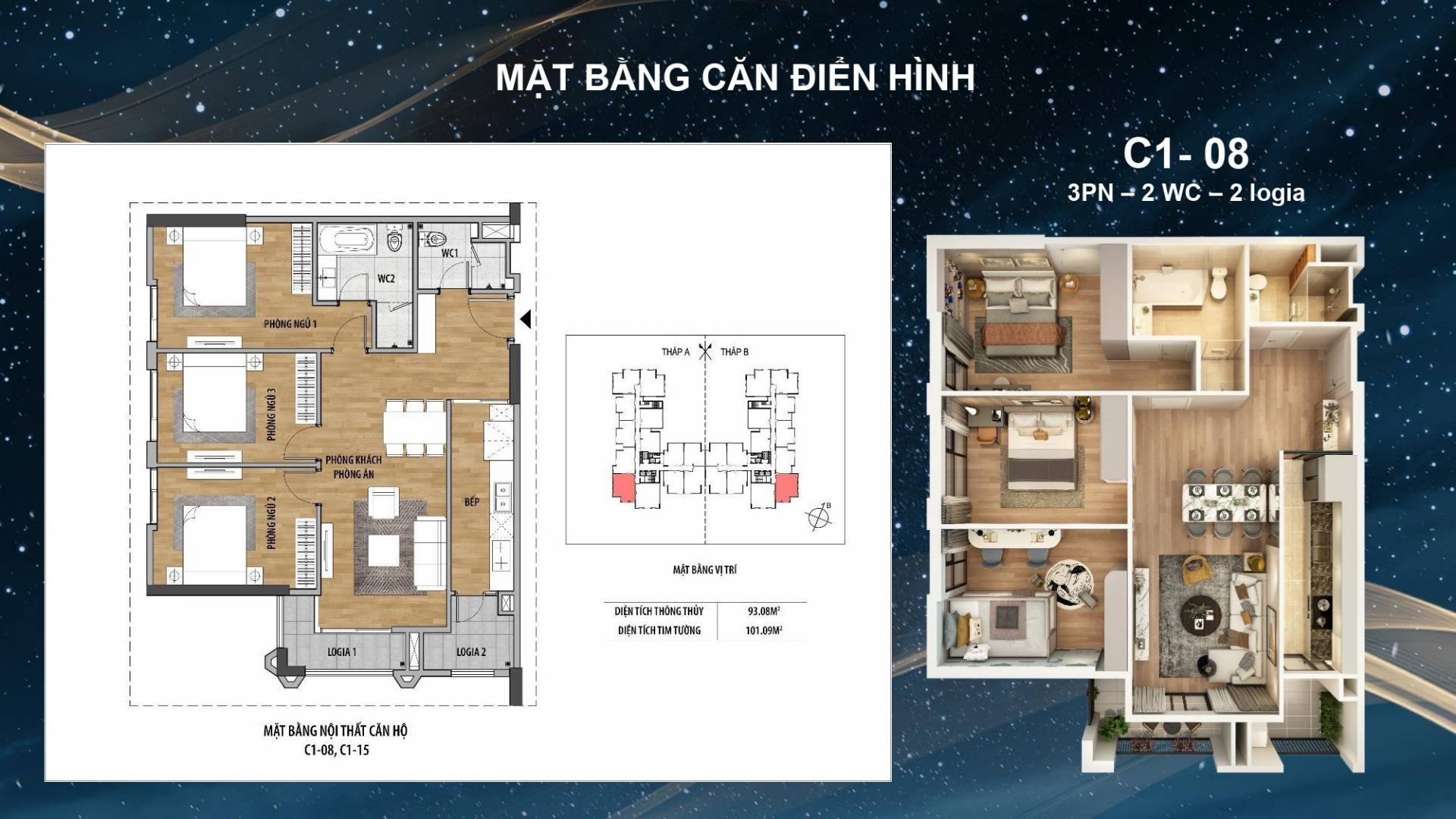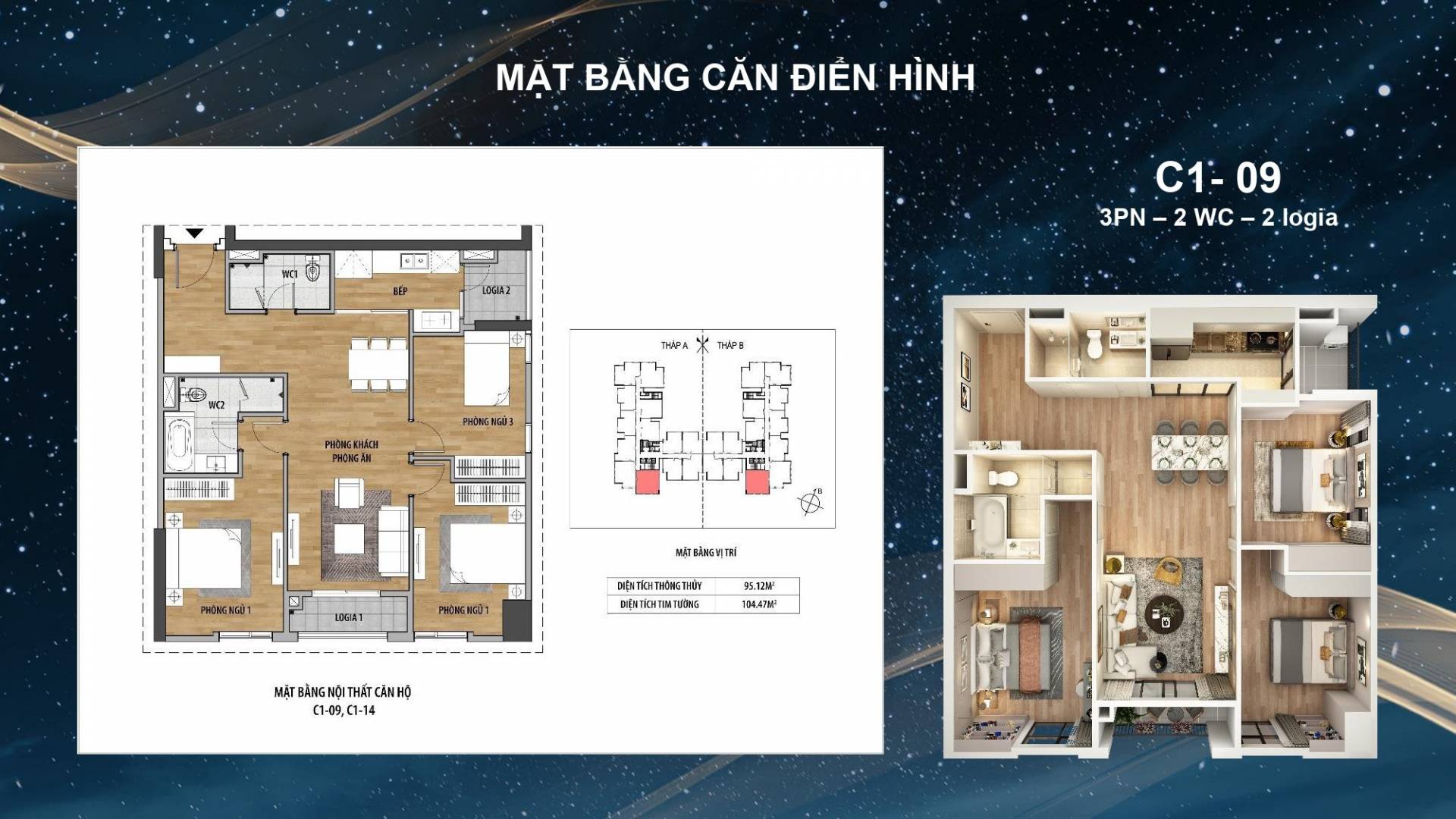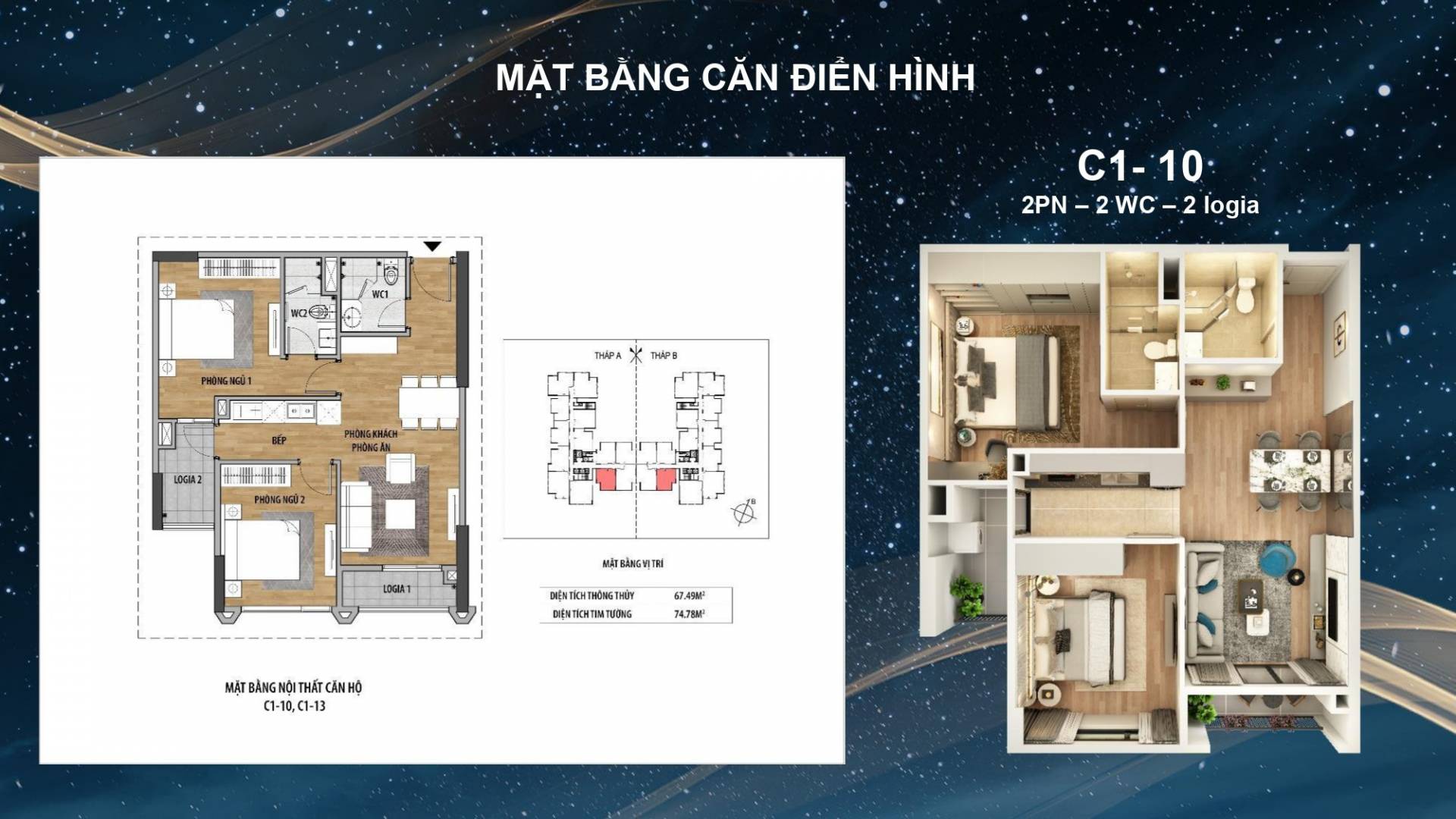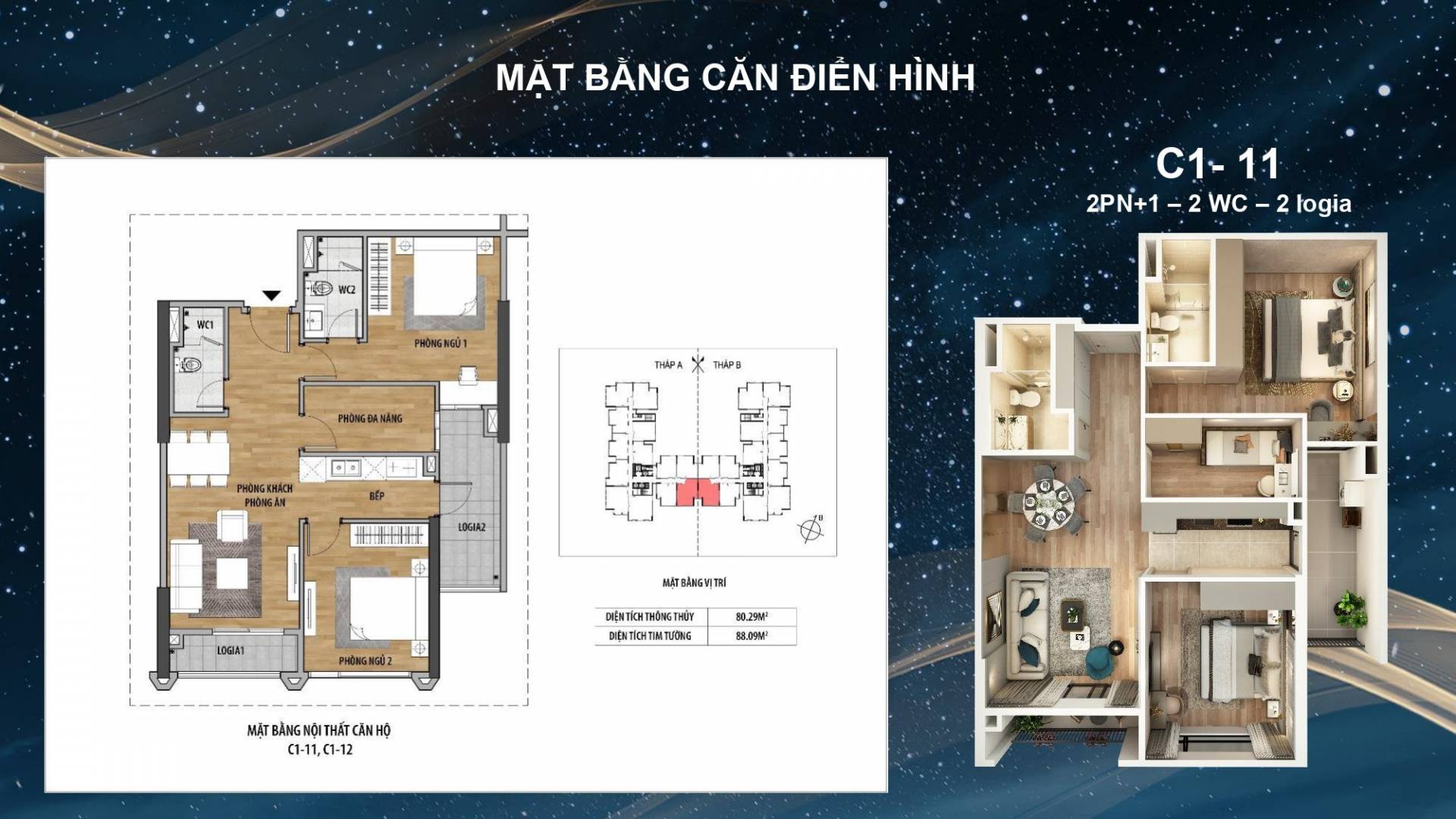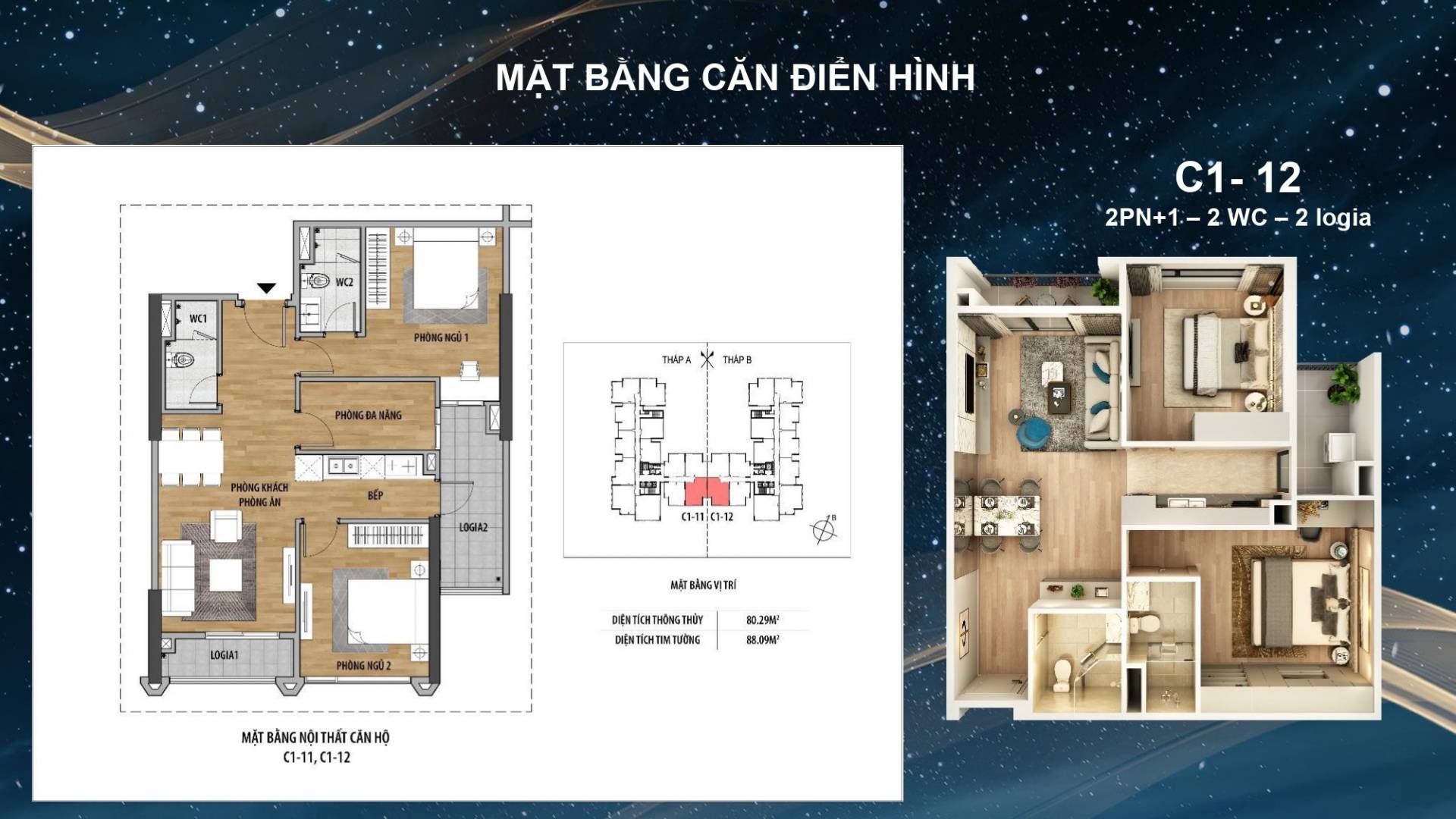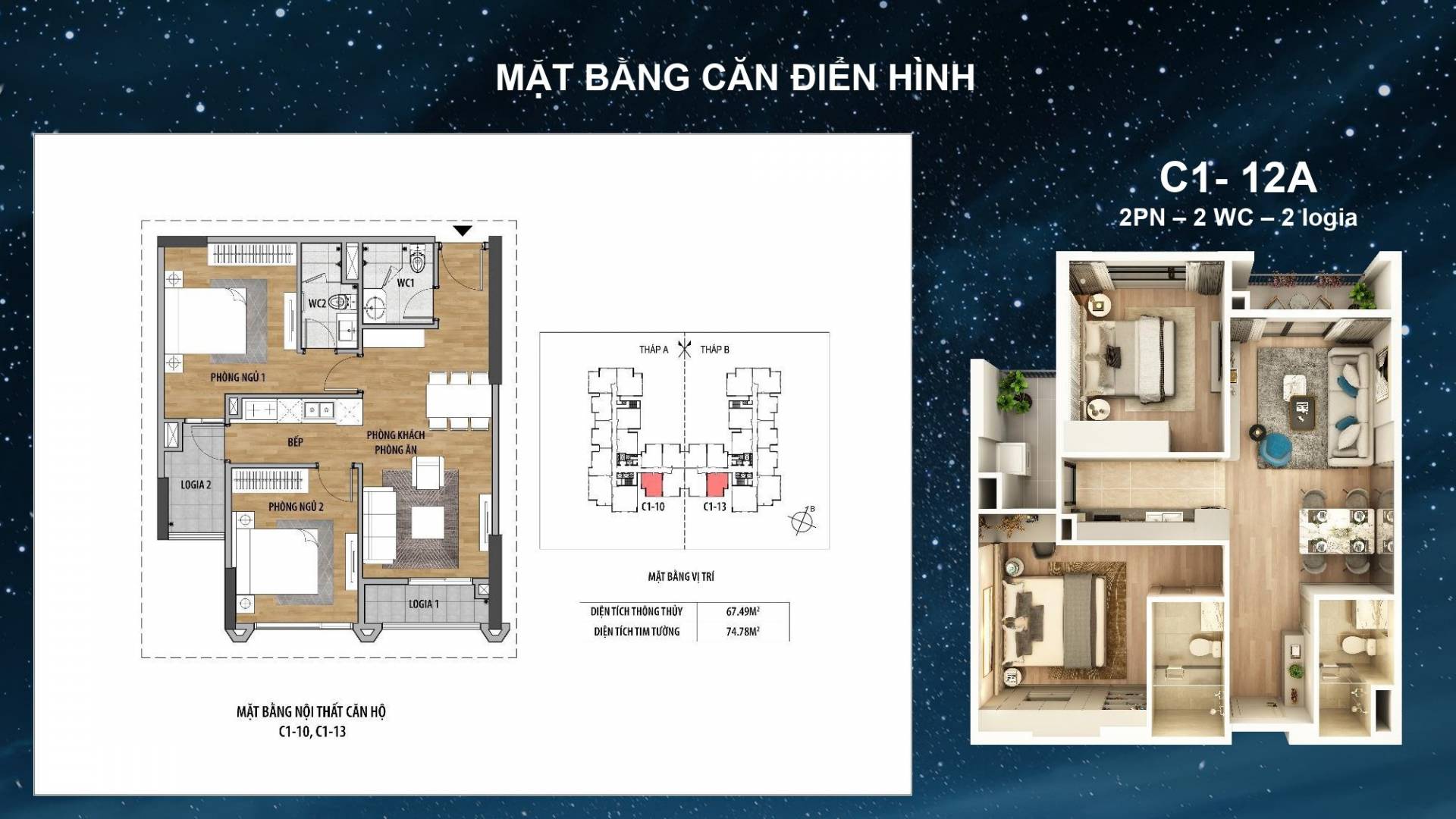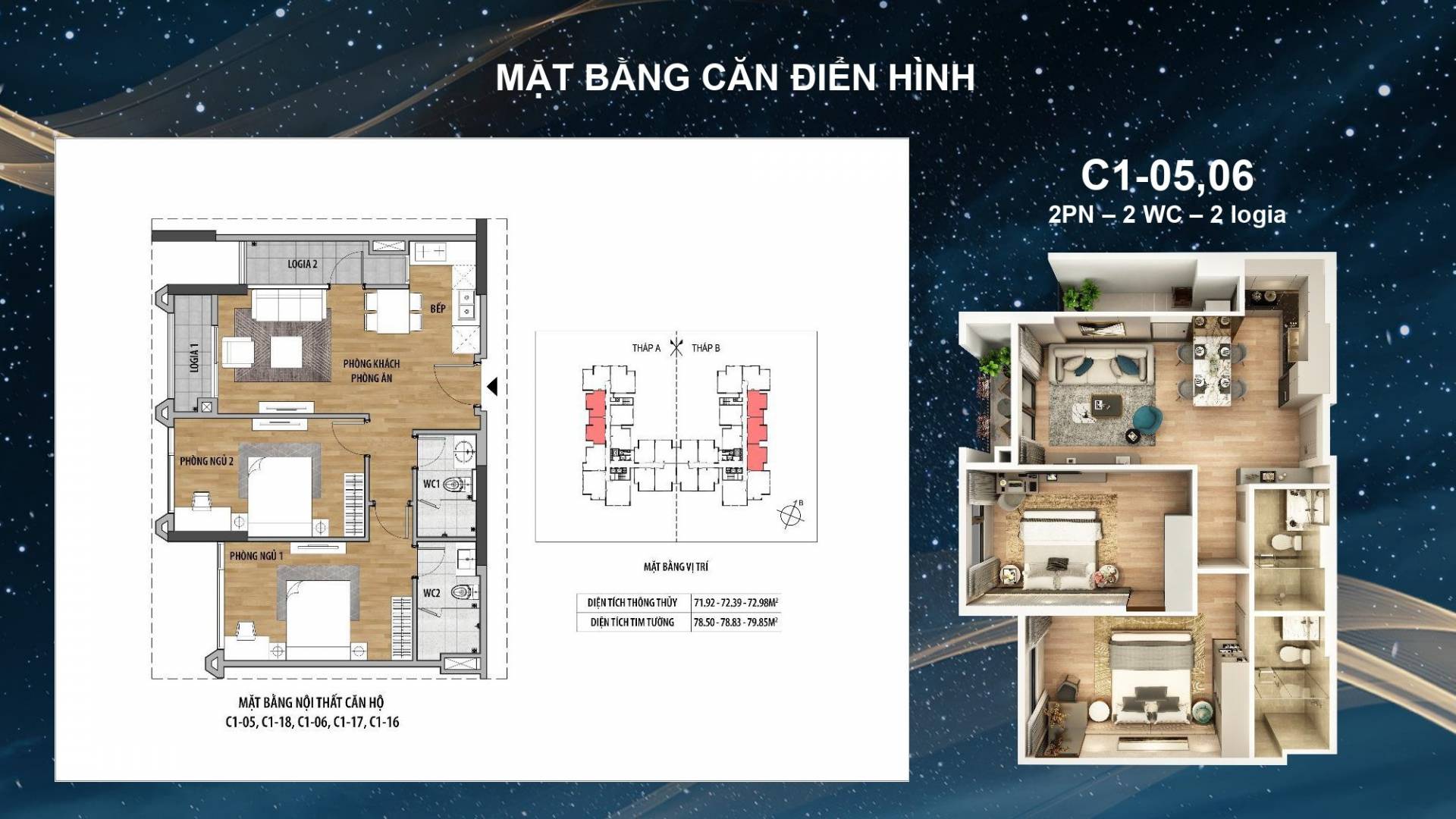 SITE CONSTRUCTON SCHEDULE OF THE MOONLIGHT 1 APARTMENT
Progress of An Lac Green Symphony Apartment Building: Towers CT1 and CT2 are contracted by the general contractor ECOBA CONSTRUCTION JSC. The current project has completed the construction of floor 15, ensuring progress and building quality.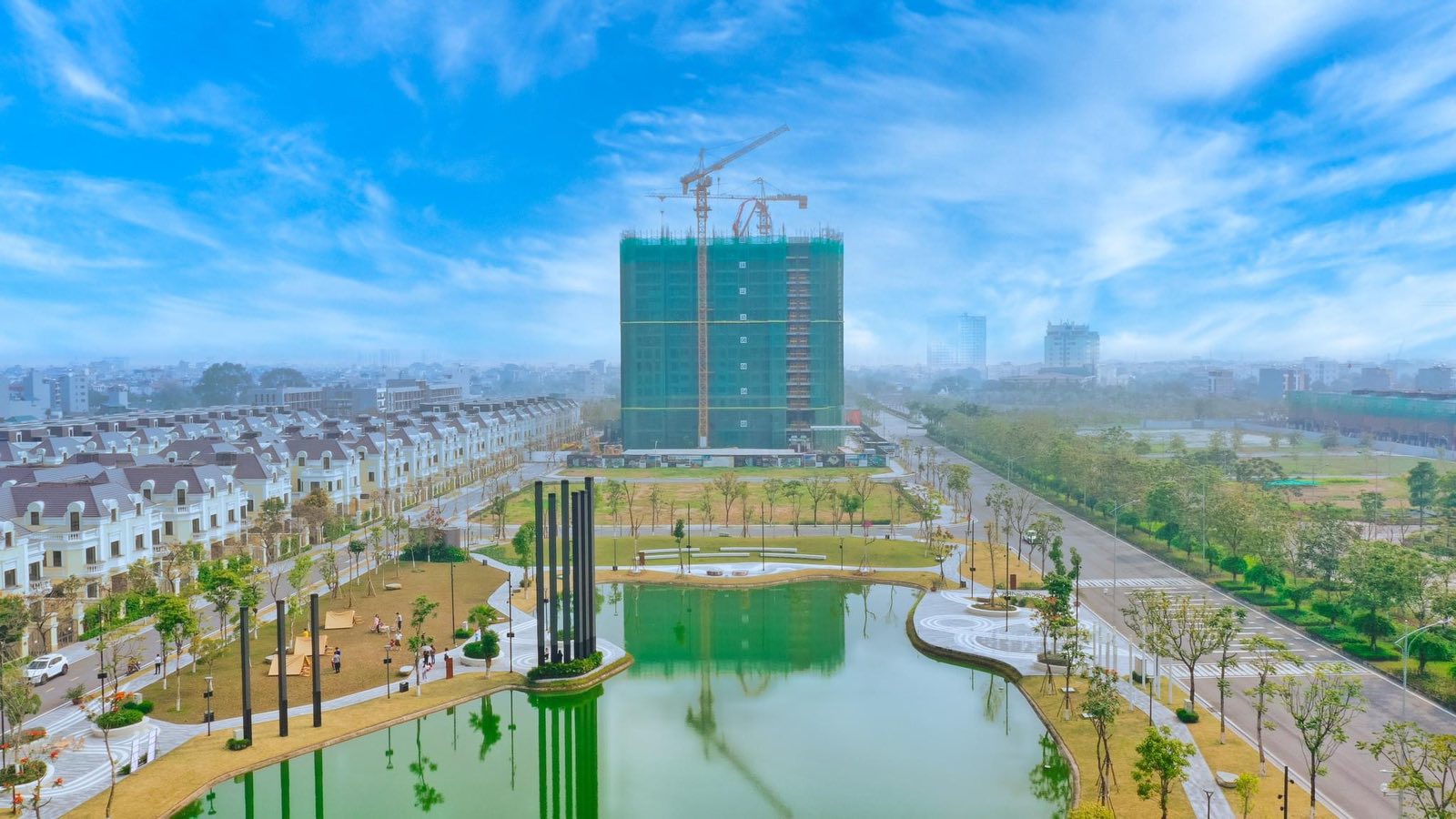 PRICE AND SALES POLICY OF THE MOONLIGHT 1 APARTMENT
Price of Moonlight 1 Apartments: Starting from 40.5 million/m2, therefore, a 2-bedroom unit is priced from 2.68 billion and a 3-bedroom unit is priced at 3.88 billion.
Sales policy of Moonlight 1 An Lac condominiums in February 2023.
Up to 65% loan support for purchasing a Moonlight 1 unit based on the value of the contract.
Discounts on payment ranging from 7% to 11% on the value of the contract.
Favorable interest rate of 0% for 18 months. Grace period on principal debt throughout the loan support period.
PAYMENT SCHEDULE FOR MOONLIGHT 1 AN LAC PURCHASE-SALE CONTRACT
Deposit: 100 VND million/unit.
1st Installment (07 days from deposit date): Payment of 30% of contract value – signing of Purchase-Sale Contract.
2nd Installment (45 days from signing of Purchase-Sale Contract): Payment of 10% of contract value.
3rd Installment (90 days from signing of Purchase-Sale Contract): Payment of 10% of contract value.
4th Installment (135 days from signing of Purchase-Sale Contract): Payment of 10% of contract value.
5th Installment (when the Moonlight 1 An Lac building's roof is erected): Payment of 10% of contract value.
6th Installment (when receiving notice of handover, expected on 30/12/2023): Payment of 25% of contract value.
7th Installment (when notification of issuance of Red Book certificate for Moonlight 1 An Lac Green Symphony residence): Payment of 5%.
CONTACT FOR BOOKING AND PURCHASING MOONLIGHT 1 ANLAC GREEN SYMPHONY 0911 58 9191
REGISTER FOR MODEL UNIT TOUR OF MOONLIGHT 1 AN LAC GREEN SYMPHONY PROJECT 0911 511 877